Remodeling, Renovation, and Post-Construction Cleaning Services in Toronto and the GTA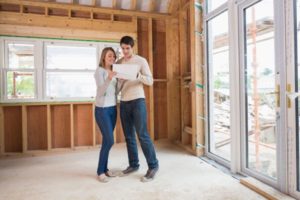 Whether you are doing a DIY remodel or renovation of your home or are a professional construction company contracted to do a residential or commercial project, cleaning is an essential part of the post-project tasks that needs to be done thoroughly.
Fortunately for you, City Maids are experts when it comes to post-construction project cleanups. Our cleaners understand the extra attention to detail required to return the room, entire home, office, or entire commercial building to pristine condition.
Contact our cleaning professionals today at (416)947-6900 or citymaidscontact@gmail.com for a free services quote.
From vacuuming and dusting away drywall and plaster dust to carpet vacuuming and cleaning and floor mopping and waxing, we take care of all the required cleaning tasks, even ones that are more complex and complicated. Plus, we can continue to provide residential or commercial cleaning services to keep your newly renovated, remodeled, or built home or building looking great for years to come!
All of our remodeling, renovation, and post-construction cleaning services are customizable to fit your exact needs and specifications. To learn more about this service or our other professional cleaning services for your home or office, please feel free to contact City Maids today at (416)947-6900 or citymaidscontact@gmail.com and request a free cleaning quote.